Forthcoming Peter and the Wolf CD: "Lightness"
Hi Folks,
With great pride I announce that work on the next full-length Peter and the Wolf CD, tentatively titled "Lightness," began tonight at Red's Loft. Holding fast to the 4-track ideals of the previous recording, this one will incorporate more instruments like piano, banjo, mandolin, and percussion.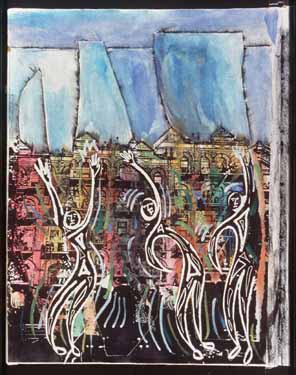 What's it going to sound like? Ah well, little brothers headed off to battle, the eternal youth of Dan Eldon's Somalia, skipping stones through war-torn Uganda, the sounds of joyous African children, an Ethiopian disco apocalypse, endings, beginnings, that place where joy/sadness meet, running on the beach in the daylight, shaker hymns, fading daguerreotypes, and those strange old-fashioned baithing suits.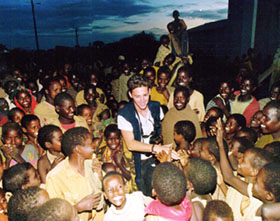 There will be a limited-release of our current "Experiments in Junk" at the end of June to keep the tunes coming until "Lightness" is ready for worldwide distribution on a very special label starting October 20th or thereabouts. CD releases are planned for Austin, New York, and Los Angeles during the second US Tour. Get your engines running.
SAFARI.